Cadeau Ideeën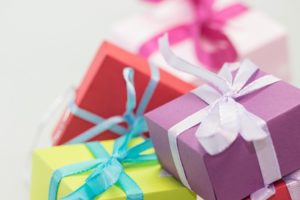 De leukste cadeaus en gadgets
Cadeau Ideeën,
Vind binnen no-time een geschikt cadeau voor je Moeder, Vader, Broer, Zus, Opa, Oma, Vriend of Vriendin.
De mooiste Cadeau Ideeën.
Op zoek naar een cadeau? Het is een leuk  om iemand mee te verassen op een verjaardag, voor een kraamfeest of om iemand sterkte te wensen. Misschien zoek je wel een mooi cadeau om iemand te bedanken die heel bijzonder voor je is. Wij vinden dat we vaker stil zouden moeten staan bij wat iemand voor ons betekent, en hoezeer we dat waarderen. Door een cadeau te geven, kun je een beetje blijdschap verspreiden.
Cadeau Ideeën TIPS: Op zoek naar een cadeau?
Resultaat 1–24 van de 3837 resultaten wordt getoond